Product was successfully added to your shopping cart.
Welcome to HappieeSouls!
---
Feel the Power of Giving!

Connect
Search and Discover NGOs near you by location or cause

Engage
Checkout the NGO's success stories, campaigns and more

Help
Donate in-kind supplies the NGOs need
Stay updated on results and the impact you are creating.
NGO Bucket List
---
Need Base - Rainbow Home for girls
New Mighty Grace Charitable Trust
Education Kit (Notebook)
0 no(s)
Normal Sewing Machine
85 no(s)
Printer Cum Scanner
34 no(s)
Grocery Product
120 no(s)
How can you Help?
---
Your Guide to "Intelligent Giving"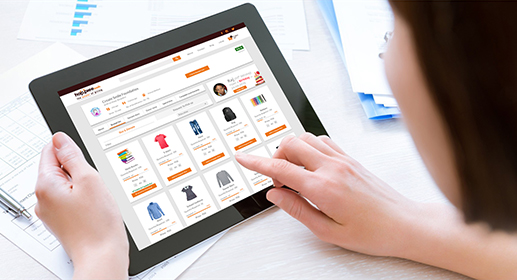 Donate In Kind
---
Buy Supplies and Donate
Check out the supplies/goods (like grocery, stationery, toiletries, furniture etc) an NGO needs under its bucket list and donate in kind. We will deliver your customised Happiee Box (donation box) to the selected NGO and keep you updated on the impact you create.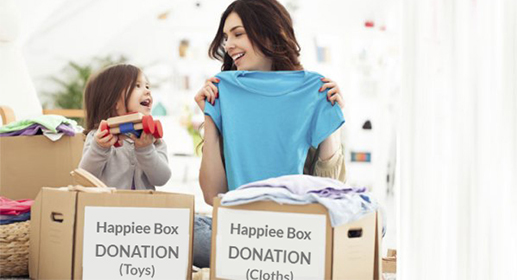 Don't throw. Donate
---
Request a Pick up and Donate
Do you want to donate your old items you don't use anymore? Great! Dont throw, Request a pick up of the selected supplies you have. We will pick up the donation from you, deliver it to the selected NGO and keep you updated on the impact you create. T & C apply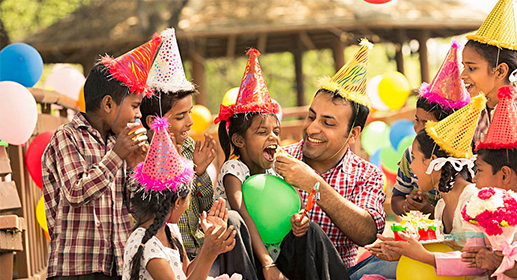 Spend time at an NGO
---
Donate your time to make someone smile
The way we spend our time defines who we are. Your time with the beneficiaries leaves an everlasting impression in their lives and brings a lot of happiness. Let us know and we will take care of the rest. Your time is limited, spend it wisely and make the most of it!
Testimonials
---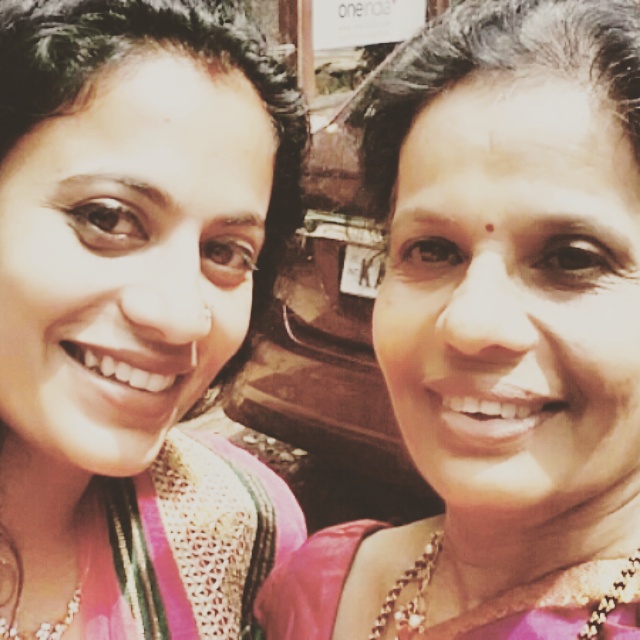 Revathi & Raksha Shetty
Happiee Souls is a miracle that I was searching for.

I am a book lover who is quite possessive about my books. There is hardly a book I've thrown away and this whole bundle has moved homes along with us. My mum's house and mine had a cupboard full of books and clothes that were waiting to be owned. We were certain that we didn't want to give it to radhi, just for few monies. My mum, in particular, was keen that we give it to someone who would appreciate it more.

HappieeSouls was just the platform that made my life more simple. Given our work schedule (and some procrastination), we were unable to search for any NGO. Sonika was a big help. She ensured that the books and clothes were picked from our doorstep. Our donation was part of a drive and I see the books and clothes that we donated in the video shared. I hope the girls enjoy the books as much as I did reading them.

Sonika has been very patient and prompt. She ensures that I'm updated about the time of pickup and to whom the donation has been given to. A photograph and a video was shared.

Thank you Happieesouls for helping me do a good deed. Show More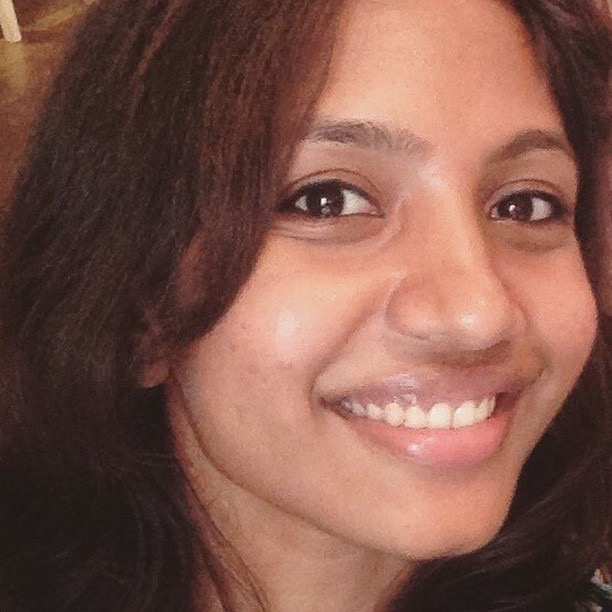 Shalini Jain
It was after a lot of searching in and around and browsing through the internet I found Happieesouls on Facebook. Anybody I asked to suggest a place to donate used clothes, the prompt warning that came was 'beware, people sell your stuff and make money. It never reaches the right ones who are in need.' But when I browsed through Happieesouls's website and FB page, there was an immediate assurance that my donation would reach the right hands.

Ms. Sonika's assistance and patient answers to my never ending questions made the whole process of the donation even more joyous. I was assured that I would be kept track of the distribution of my donation but it was such a pleasant surprise when almost in no time, I saw the pictures of many happy faces getting an opportunity to pick what suited their needs. Kudos to the entire team of happieesouls for running such a great enterprise that spreads happiness and joy relentlessly. Show More