Product was successfully added to your shopping cart.
About

Success Story

Donor voice

Spend time

Projects
Mission
---
Our mission is to help seniors remain in their own home as long as possible. We seek to improve the quality of senior life through dependable, caring service and thereby protect the dignity of seniors amid the decline of their physical and mental faculties. We further commit ourselves to assist the families of seniors who struggle with their complex responsibilities while caring for elder parents or relatives. Show More
About The Founder
---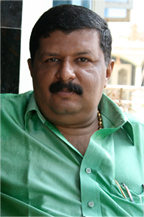 Roshan Jacob
Our Chairman, Roshan Jacob got inspired to start a home based care for the elderly after working many years in many corporate hospitals. For many years, Jacob worked in healthcare as a hospital administrator. While in the hospital environment, he watched many of his patients – especially seniors – leave the facility and return home, but not necessarily return to health. Once home, a lot of his former patients were unable to care for themselves. During when he worked at the hospitals he felt that there is a massive dearth of quality services to the elderly and Mr. Jacob realized that he could make a difference, not just in the senior care industry but by providing reliable and compassionate long term care for people of all ages.

Jacob knew that with a little help, most of these people could lead healthy, happy lives in their own homes. But he also knew that there were very Show More
Summary
---
Founded in 2001 originally as a home nurse provider for the Bangalore under a different name, the company has grown to become one of the country's leading home health agencies providing a full line of home health services, including in-home skilled nursing and rehabilitation, hospice care, and private duty non-medical care.
In 2009, we reinvented ourselves as advantAGE seniors with a strong commitment to a community based resources and education. advantage seniors quickly became known as a professional and reliable long term care service provider where all clients are made to feel like a family. Coming to elder care we are proud to say we set the standards in Bangalore and elsewhere. Our nurses are properly trained, tuned, sensitized, motivated and monitored. Every nurse who workswith us has undergone adequate training in the real situation rather than just the theory. Our strengths are our nurses who are properly trained and all of them are taught to be loving, caring, and compassionate when it comes to patient's care. Show More
Related NGOs
No stories yet. Come back after some time!
Related NGOs
Celebrate a birthday. Give a surprise visit. Play. Spread a Smile!
"The greatest gift you can give someone is your time, your affection, your love, your concern." - Joel Osteen
Related NGOs
No events yet. Come back after some time!
Related NGOs