Product was successfully added to your shopping cart.
About

Success Story

Donor voice

Spend time

Projects
Vision
---
We are trying to make a world where no child is abandoned and all the children's get proper Stay, Food, Education, Health etc.<br />
Show More
Mission
---
Mainstreaming the Orphan, Semi Orphan and Street children by providing care, support & protection through shelter, food, and education is our mission. The Children home aims to provide care, support and protection for all children's. Every child is being provided with nutritional diet, indoor & outdoor recreation and play facilities and training in crafts and hobbies. This project has potential & impact full in main streaming of orphans & street children. Their basic needs are met & they will get new life through gaining knowledge, vocational skills & life skills. They will get love & affectio Show More
About The Founder
---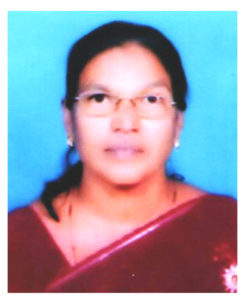 Ms. Stephany Bridgit Tauro
Ms. Stephany Bridgit Tauro a Spinster born in the year 1954 at Mudigere, Chikmangalore and Completed T.C.H Training at Mysore and also was working at a Home for the Aged in Ooty. In the year 1977 she was appointed as a Teacher at St.Peters N.T.M School, Doresanipalya,Bangalore. Then later was transferred to St.Theresa's Hr.Pri School, Begur .Apart from Teaching she also worked for the Mother and Child Health Care Program run by Fr.Joseph and Fr.Gali Peter from Precious Blood Missionaries for 4 years from 1996 to 2000 .As she was with the programs she found a lot of old people and children abandoned and left out in the street and used to feel bad about it and always wanted to help people in need. When Ms.Bridgit met Mother Theresa at Calcutta she was fully inspired by her works towards abandoned kids and made up her mind to give her life for service of the poor and the needy but she Show More
Summary
---
Our Trust was established in the year 2003 on April 23 by Ms. Stephany Bridgit Tauro . She had a dream to serve her whole life for the poor people and the old people. When she met Mother Teresa in Calcutta she was fully impressed by her social works She wanted to walk in the footsteps of Mother Teresa so she planned to start an orphanage but being a Spinster it was very difficult for her to start the orphanage at that time Rev.Fr. Jovita D'souza Helped, Motivated and made her to open an orphanage. The orphanage is run alone by her with the help of some funds from few donors. The main aims of the trust is to provide Education for all the children and take care of the orphans provide them food, shelter, Education, Health Care etc.
Related NGOs
No stories yet. Come back after some time!
Related NGOs
Celebrate a birthday. Give a surprise visit. Play. Spread a Smile!
"The greatest gift you can give someone is your time, your affection, your love, your concern." - Joel Osteen
Related NGOs
No events yet. Come back after some time!
Related NGOs